Congratulations! You've just hired a new housekeeper, and they are starting later this week! Your life is about to get much easier, and you can't wait to begin delegating tasks.   
You know you will need help with the cleaning and laundry. Still, you wouldn't mind assistance with meal preparation, childcare, or even weekly grocery shopping. Is it fair to ask that of your housekeeper? Are these tasks technically within the scope of the job?  
Before your new staff member's first day, it's crucial to determine the formal duties of a housekeeper within your home. These responsibilities can vary a great deal between households.  
The key to a successful professional relationship is clarifying housekeeper responsibilities upfront. Communication is an essential component of any professional relationship, especially when the employee works in your home.  
At Household Staffing, we've helped foster innumerable professional relationships between private individuals and their housekeepers. We've created this guide to help you craft a clearly defined list of housekeeper duties.  
Continue reading to clarify what you should and should not expect of your talented, hard-working new hire.  
The Role of Your New Housekeeper
The essential duties of a housekeeper center around the cleaning, maintenance, and upkeep of your home's interior. These individuals should possess keen attention to detail. Excellent housekeepers have the ability to execute tasks with a high level of precision and care.  
The standard duties of a housekeeper include:  
Cleaning and organizing the home

 

Laundry and linen care

 

Overseeing food and supply storage

 

Managing household inventories

 

General household maintenance

 
There is no single housekeeper definition, however, and the above is not an exhaustive list of duties. The role is versatile and flexible and can include a range of responsibilities, including tasks beyond the domestic space. 
Some housekeepers may be responsible for the following additional tasks: 
Childcare

 

Pet care

 

Running errands

 

Grocery shopping

 

Meal preparation

General shopping for the household

Light secretarial duties and communication 

 
If you need help beyond these duties, you might consider hiring additional staff.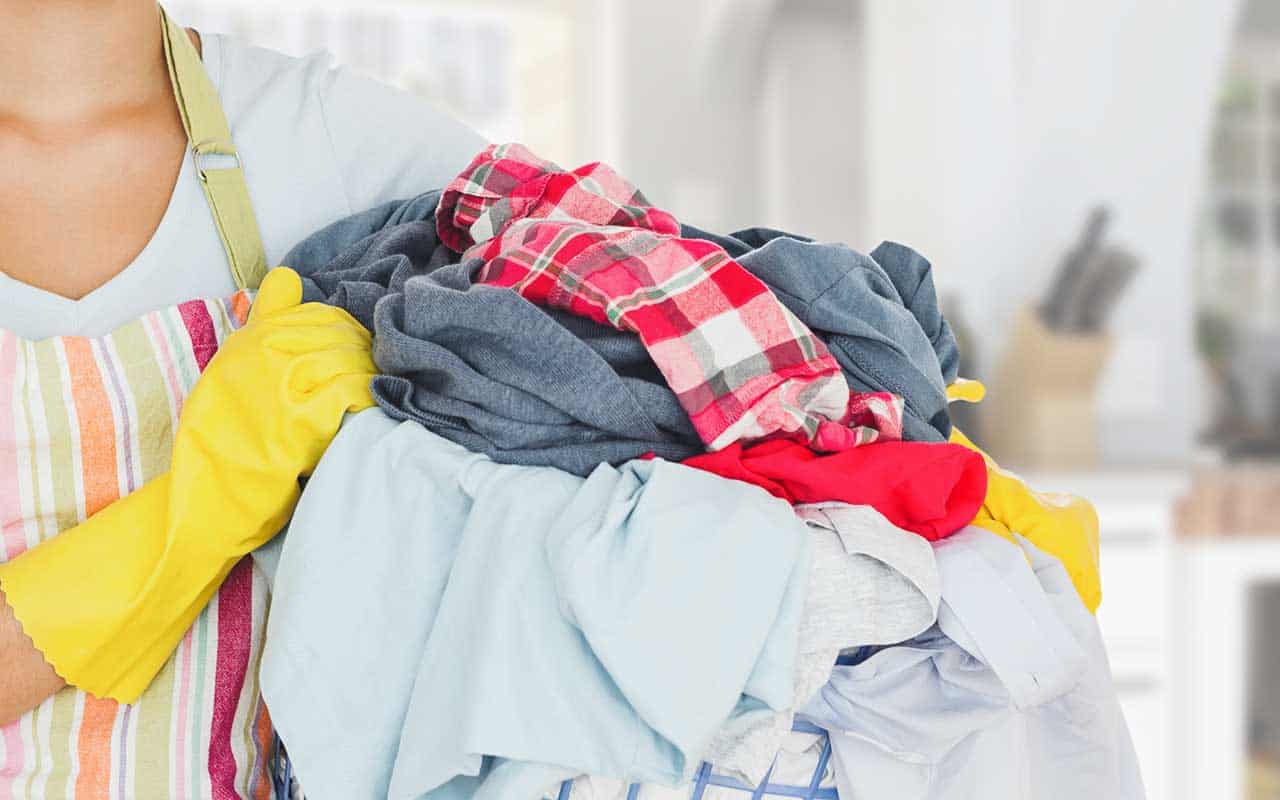 Beyond Housekeeping: Hiring a Versatile Staff Member
Sometimes, the housekeeper job description does not encompass what your household really needs. In those cases, it might make more sense to hire a housekeeper with a broader skill set. There are many professionals who can balance household tasks with other critical duties.   
Consider hiring one of the following domestic professionals to better meet your needs: 
Nanny-Housekeepers
Those who need more help with childcare might choose to hire a nanny housekeeper. These individuals typically have a strong child development background. They have the skills and experience necessary to split their time. They will maintain a clean environment while giving your children the attention they need to thrive. 
Executive Housekeepers
If you employ an executive housekeeper, you can seamlessly delegate the supervision of your household staff. This individual maintains high standards in your home. They will coordinate crews, solve problems as they arise, and serve as a point person for minute- to-minute decisions. 
Domestic Couples
In larger households, two hands are often better than one. If you hire a domestic couple, housekeeping tasks will not stop when one goes out to run errands. These individuals function as a coordinated team, accomplishing tasks with clear communication skills and increased efficiency. You will benefit from two distinct sets of talents, skills, and abilities.  
Find the Perfect Professional Today
When you hire the right housekeeper, your life immediately becomes easier. You'll discover the freedom to focus on what's really important to you. Housekeepers are capable of completing a wide and customizable range of daily tasks and duties.  
If you're searching for a competent, highly qualified professional, Household Staffing can help. We will match you with an experienced housekeeper, nanny-housekeeper, or domestic couple. After an interview and trial process, you can proceed with making an offer. Most individuals successfully hire the perfect professional or team within a week.   
Peace of mind and a spotless home are within your grasp. Connect with us to begin the hiring process today.