Serving Homes Like Yours, Nationwide Since 2002
Household Staffing is a domestic staffing agency serving high-caliber homes nationwide. We make it easy for you to find and hire long-term, in-home staff.

We pride ourselves on getting it right, the first time.
At Household Staffing, we believe that it's not just enough to find a qualified person to help your family. We demand an exceptional person that can become an integral part of your family. Whether you are seeking a housekeeper, nanny, executive housekeeper, personal assistant, or another domestic staffing need, we make it easy for you to meet and hire only the best help through our personalized service approach. We guarantee it!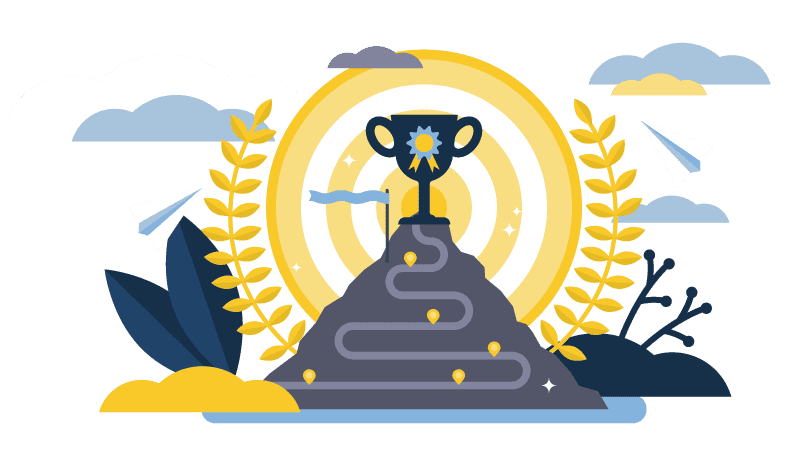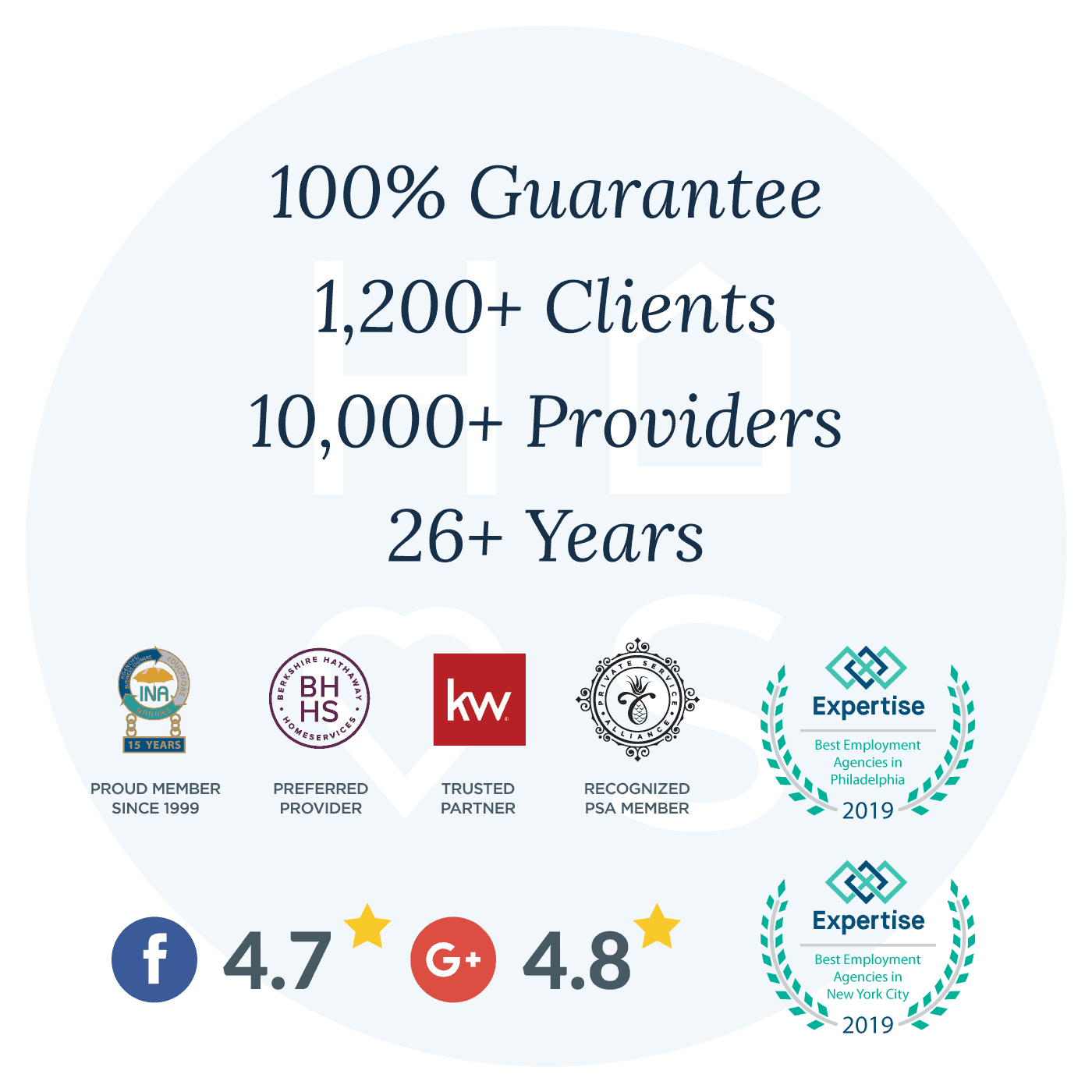 of new clients were referred to Household Staffing by our current clients.
The Household Staffing Team
Most businesses are built around products or services. It is the rare few that are built around passion. I know I cannot trust an impersonal database, another salesperson or even the recommendation of someone I know because the person I need to hire understands me and my specific needs.
For me, it is not about placement fees; it is not about searching databases or talking to salespeople. It is about learning who my clients are and translating that knowledge into action relative to finding the right household staff member for them.
This is my passion. It is what drives me every day.
I am Starla Smith–and together with my team-we provide the personal service, the understanding, and the care that you need.
Ashley has been working with Household Staffing for five years as an Executive Recruiter. Ashley truly loves working with both clients and candidates while developing lasting relationships when helping them find their perfect match. Making a true connection with each person is her goal. She lives in Philadelphia with her husband and two young children. She loves traveling and Philadelphia sports.
Beth has combined her years of experience working in a niche market showcasing the most current designs and styling New York clients, to her most recent role as a hard working dedicated recruiter. Beth enjoys spending quality time with family and friends, her dog "Boss", and is most relaxed at her happy place, the beach.
Carol joined Household Staffing in 2020 after more than 20 years in the mortgage industry. She has patience, approaches challenges head on and is thrilled when she finds the right fit for the client and candidate. When she's not working, Carol loves being with her family, going to the beach and enjoys running outdoors.
Danielle was born in Florida and grew up in Upstate New York. She has over 10 years of experience as a career nanny. Her career is her passion and she loves children. She strives to stay active enjoying hobbies such as kayaking, yoga, cycling and Pilates. Danielle is thrilled to be a part of the Household Staffing team!
You could say Ella has been with Household Staffing since she was A toddler. Her mother worked with Starla and one of her first placements in 1999. Ella began working part time while in school and while studying for the LSATS. She enjoys traveling back-and-forth to her Home country Republic of Georgia overseeing her family's business
Kindra joined Household Staffing in 2020 from the Project Management field. She started with the company as Candidate Support and grew into working directly with clients. She makes it a goal to stay up to date on the domestic industry standards and being in line with every families household needs. She is dedicated to taking the time to get to know your job specifics, your family and presenting you the best possible fit while being able to provide a wealth of knowledge. Kindra is from the Midwest and works with families all over the US, but mostly on the East Coast, Texas, North Carolina, and California.
Lauren was born and raised in the suburbs of Philadelphia. She currently resides in Bucks County, PA with her husband Mark and two children, Jordyn and Jax. She has a Bachelor's Degree in Elementary Education from Temple University and has worked in Education for the last 20+ years she has recruited in every role she held. She loves listening to her client's needs and enjoys the challenge of finding the perfect person to join their family.When she isn't working, she is either Kickboxing, entertaining family and friends, playing cards, bowling, or anything else active.
Melissa comes from a background in Marketing and Client Services. She is a great listener who loves building relationships and nothing brings her more joy than working every day to help both clients and candidates find their perfect match. Melissa lives just outside of Boston and loves all things sports - she is a proud Boston fan (especially the Sox and Pats!), but her love of watching & following sports extends beyond just Boston. She also enjoys traveling, photography, the theater, spending time with friends & family, and summer & fall in New England.
As a Professional Organizer with years of service, Melody has combined her innate skills with what she truly loves to do...help to create a happy home. Melody is a natural born listener. From her first cup of coffee in the morning, until her glasses come off late in the night, she will hear your needs and work diligently to find the right fit for you!
Michelle was born and raised in the suburbs of Philadelphia. She lives with her two teenage children and cat. Her passions are yoga, skiing, and travel. She loves helping people and is a great listener. She's so excited for her new role with Household Staffing!
Olivia was born and raised in Orlando, Florida. She lives with her husband, two sons and dog. Olivia worked in daycares during her teen years and then was a nanny for 13 years. She loves traveling, reading and watching football. Go Dolphins! "I love working for Household Staffing and I'm so happy to have met Starla through other agency owners."
Specializing in working with high-profile clientele with properties across the globe, Rachael can be found traveling to client's private residences to tour the property and consult with them one-on-one. Rachael juggles her busy career, motherhood and her obsession with her Peloton bike seamlessly.
Stefanie was born and raised in Chicago, IL. She enjoys traveling and spending time with her husband, two teenage daughters and furry baby, Oliver. Most importantly, she is a big Cubs fan (Go Cubbies!). Stefanie has been dedicated to helping candidates throughout their job search. She consistently carries a friendly, outgoing attitude, and is a great support during the hiring process for candidates in both Spanish and English.
Lean has one child and a tiny fur baby. She is a passionate dog lover. One of her goals in life is to build a dog shelter. She likes collecting plants and doing housework. She is generally well-organized. When things are out of place, she finds it difficult to fall asleep. Along with traveling with her family, she really enjoys cooking and helping others in any way she can. Lean is a full-time mom and freelancer. She truly believes that she's meant to be a part of Household Staffing and is beyond grateful and blessed to be part of the team!
Cecile was born and raised in Cagayan de Oro City, Philippines. She has a bachelor's degree in Technology Communication Management and has worked in the BPO industry for almost seven years. Cecile loves helping people and goes above and beyond to help. She loves traveling, going to the beach, listening to music, singing, playing the ukulele, or anything related to music. Cecile is also passionate about taking photos, especially photos of nature. She is honored to be a part of Household Staffing.
Irene is a mother of two and has big dreams for her children. She is the breadwinner of the family. Irene loves cooking, baking, and spending time with family and friends. She describes herself as kind, friendly, thoughtful, and fun to be with. Irene has a love for helping others and solving complex problems. She is dedicated to her work and strives for organization and perfection.
Originally from the Philippines, Karen is a former teacher who specialized in Elementary English and Science. She continues graduate studies while working with Household Staffing providing candidate support. Karen loves music and spending time with family and friends during her days off over a cup of coffee. Speaking with people from all walks of life has been part of her life ever since she left the teaching field and Karen cherishes helping others solve their simplest to most complex concerns.
Rose Ann has been working as a Customer and Account Representative for more than six years. She views joining the Household Staffing team as her big break, affording her the time she desired to spend with her 2-year-old son whom she adores. When she is not working, Rose Ann enjoys experiencing new activities with her family. She describes herself as a foodie and absolutely loves cooking. She also enjoys watching True Crime Documentaries!
Elma is a proud mother particularly focused on her family, She adores her kids and says she could spend the entire day talking to them. Her desire to support her children drives her to work with passion. Elma also enjoys listening to her favorite musicians to calm herself and relieve stress. She is grateful for the opportunity to work at Household Staffing and considers herself fortunate to be working with amazing people who are motivated by a desire to help others.