Being a chef in today's world can be so many different things, which in all honesty I must say is quite incredible. Chefs are known around the world and respected more than they ever have been. A little history on the culinary world's top position most people do not know is that being a chef was considered to be grunt work, and not a highly desired job. Many classic chefs changed this around this past century like Escoffier and many more bringing glory to the industry. Technology has also changed the way chefs operate and gave an entire new approach on how chefs can share creative and innovate food across the world in an instant.
The big question people ask me is "what drives you to be a chef"?
My culinary journey started when I was young. My grandmother Cirtest taught me how to cook when I was seven years old by making scrambled eggs on a gas stove I could barely see over. I knew right then and there I loved cooking, the smells, the process, the outcome truly inspired me. As I got older, I learned many different things from my grandma and father who both grew up in parts of Chicago, Oklahoma, Mississippi. They grew up in traditional southern or "soul" food type cooking which was a constant staple in our household. I learned many different southern dishes from my grandma and smoking meats from my father.
I started to become the primary cook in my freshman year of high school which sadly was also the year my grandmother got sick with Alzheimer's and cancer. This took a toll on my mental state of mind but pushed me harder into my culinary vision. As time went on my focus for food was my distraction and I began to read through all the family cookbooks trying to better myself in the kitchen. College was right around the corner and I knew going to culinary school would help me achieve my dreams of being a chef.
I went to culinary school, which was a 2-year program here in Tucson, AZ. I learned from many talented chefs who taught me various techniques in many different cuisines but mostly classic French cooking. Right after graduating I got a job at a hotel downtown in our city. We would host gem show year-round which is Tucson's biggest event and bring in people all across the world. At this establishment I learned various of types of cooking and moved up to sous chef with a year and a half. After about 2 years of cooking high volume and for massive groups of people I started to have a chance to impact and change the menu.
Southwest flavors are a huge staple in Arizona, so my 1st primary dishes reflected what a fresh and new for me. As a young chef I did not know how to develop my southern background into a menu and make it exciting. This changed around my 4th year of being a chef and working in country club setting. Here I was able to truly cook how I wanted and started to learn cooking very high-end cuisine. Wine dinners, banquets, grand weddings, concerts, PGA golf tournaments and more became the normal and that normal demanded creativity and excellence. Food paring, composition, breads, fresh pasta, fruit carvings and more were things I learned before but truly started to master into a craft at this place. The highlands country club pushed me into being the chef I am today. The next step to becoming an innovative and creative chef is definitely the hardest. You must separate yourself from a cook mentality to a "chef" which takes years of patience and perseverance.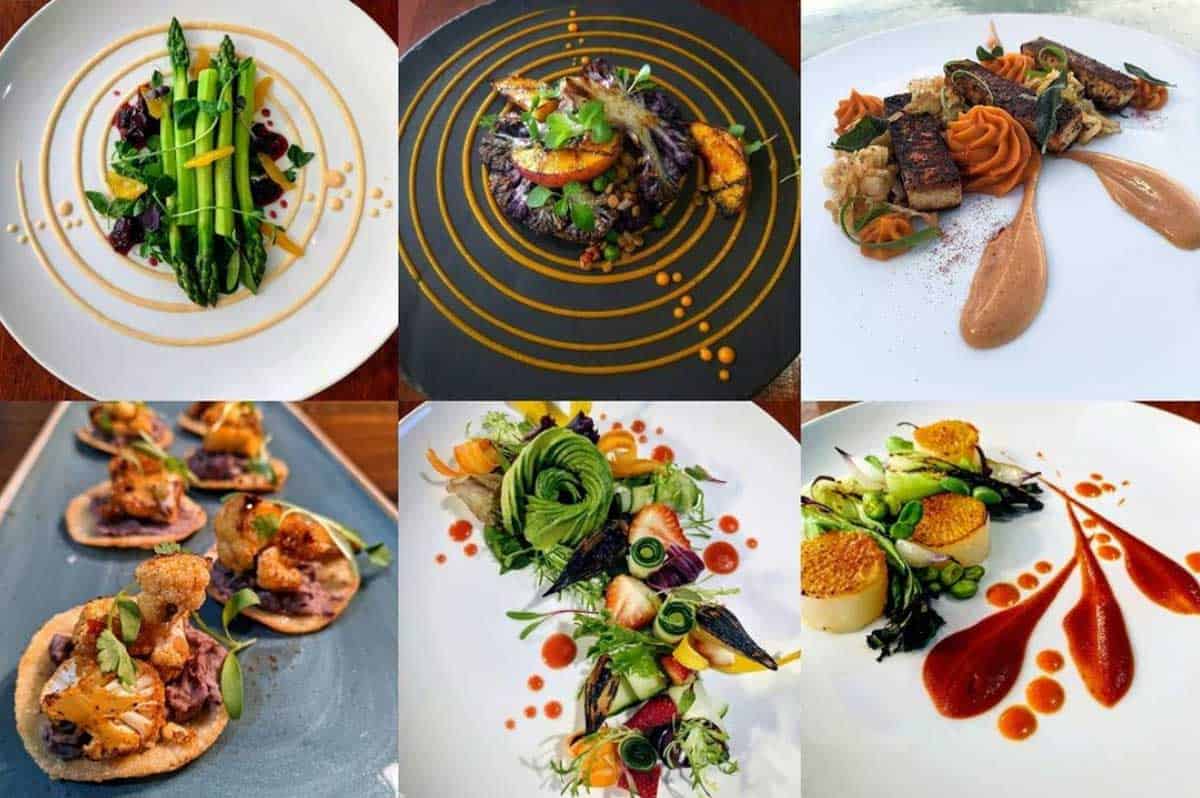 Executive Achievement
My next step in my culinary career landed me a chef position with an executive title. A step which was definitely the most challenging but rewarding point of my career. People think chefs only cook nice food but really the hardest part is everything else that primarily takes you away from food. Inventory, hiring, scheduling, food ordering, health department regulations, servers, food cost, so many things that can put a strain on cooking or having the time to be creative. This for me though, was the fun part, being able to handle all these things and still make amazing dishes that my staff loved to see made everything worth it. To teach others your creativity and see it grow in their hearts was the ultimate achievement.
I have been other places I will not go into great detail like El Conquistador Resort and different free-standing restaurants. These were either part time gigs or places I worked during the renovation of our hotel. The main highlight was being sent out of state to different hotels in Texas and St Louis where I was responsible for training the staff, flipping the kitchen and redoing menus. It was just like kitchen nightmares and gave me a whole new perspective within my culinary journey. Overall, I have to say my culinary journey has been amazing in many ways and exhausting in others.
At the end of it all my passion is still the same, my desire to teach people how to master different techniques and cuisines has never been stronger. I will always continue to challenge myself as a chef and grow within my passion for cooking. Culinary arts is such a beautiful trade and allows you to truly be creative with food in your own impactful way. Always believe you can achieve your goals and understand having drive, passion, and creativity will not only help you thrive in any kitchen, but it will also help you thrive throughout life.
Household Staffing welcomes Greg as part of our Professional Contributor Program. Are you a highly skilled domestic professional who loves to create meaningful and educational content? We'd love to hear from you!
Hello, my name is Greg Greenfield, a Tucson, Arizona native who is passionate about food, teaching, and creating everlasting culinary experiences for people around the world. I graduated culinary school in 2011 and started off in the hotel industry right out of college. I would say I am a mix of everything when it comes to cooking and shine in southern food & southwest cuisine—but have a strong passion for Asian fusion. I was also trained in classic French cooking and I incorporate that into many dishes as well. Overall, I think the key to becoming a great chef, cook or any culinary warrior is to be versatile in many flavors and cuisines so you can constantly stay fresh as well as provide an amazing unique culinary experience to anyone.