Punishment, Discipline & Correction
Both punishment and discipline involve, well, punishment. Correction on the other hand has to do with setting things right. To put it in simple terms, if the living room is a mess, the room needs cleaning. It is our task to guide children in our care through that process. We need to understand child development and applying positive correction.
To talk about positive correction we need to understand some definitions:
Punishment: the infliction or imposition of a penalty as retribution for an offense. "Crime demands just punishment."
Discipline: the practice of training people to obey rules or a code of behavior, using punishment to correct disobedience.
Correction: the action or process of correcting something.
Positive Correction Empowers Learning
Yelling teaches yelling, scolding teaches scolding. Learning happens when we correct a behavior with a statement of what we DO want. "I want to go outside too. Let's pick up this room as well as we can and go out." go miles further than "Are you kidding me? No! We are not going outside! This room is a mess!"
Raise your voice only in dangerous situations and try to say "no" and "stop" at only that time. When that tone and those words are rare, children pay attention because it is out of the ordinary. When common, it has little meaning and becomes background noise.
In instances of one child hitting another, comfort the child who has been hit (even if they seem unaffected) and ask if they are ok. Make a point of telling them both that you like gentle touches. You should be able to stop this behavior in a matter of days. Do not feed the negative behavior but rather encourage empathy and kindness.
Does this seem too soft? Ineffective? It is not. Focusing on what needs to happen and what you expect always has a way of creating the change you want to see. What you focus on will expand.
Approaching Positive Correction with your Employer
Bringing up positive correction during your interview is a wonderful way to gauge how receptive parents are to the technique. Consistency is the name of the game. If you all practice positive correction the benefits are amazing!
Even if you are already working with a family that has a different approach, stay the course. It will deepen your connection to the little ones that you work with and change their behavior toward the positive and compassionate. Parents may learn from your example or ask how you get such great results. It is a conversation starter!
We all want to have calm days and happy kids. A child's job is to test us. Our job is to stand firm. Positive correction provides the strength to do just that!
---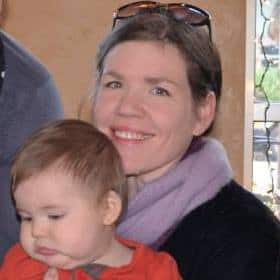 About The Author
Claire Archer has been working professionally with young children since 2001, beginning her career with AmeriCorps before entering the educational field as a preschool teacher in 2008. Claire left her position in 2014 to focus on her newborn baby boy Irie and began work as a full time nanny. She is passionate in writing about her experience and philosophy in early childhood care and education; children learn what they live.